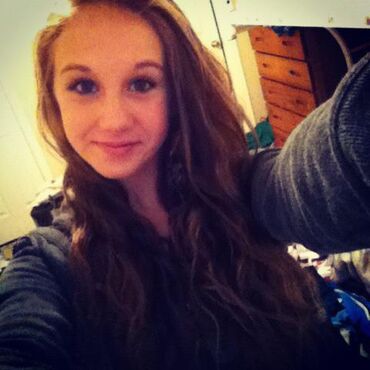 "THE <3 LOOKS LIKE A BUTTCONE."- Katelyn on the BCBN Creation Day
Katelyn.danita, better known as Katelyn, Kat, Kate or alias Aria, is a fairly-well known user.
Kat joined in June of 2012, and is a well-known user on the wiki mainly for her games, tribute Aria Camelliston, and BCBN (Buttconebaconnuggets).  Kat goes on tinychat every once in a while. She helped found BCBN, being known as "Queen Buttcone Aria" after trolling THG Wiki's chat last Summer. 
Kat once tried to make an account for her "famous" tribute Aria, but it was banned and blocked several times for obviously belonging to her. Aria Camelliston is a Victor in several games and is married to Harris Livingstone (Callam's tribute), with their baby Shanequa Shaquetta Optimus Prime Sprinklebottom Livingstone.
So far, Katelyn's ships are:
Kani (With Dani)
Lilyn (With Lily)
One Direction
Edit
Katelyn is in love with One Direction, and plans on marrying Niall Horan someday.
Mkai that's all for now. <3
Users and stuff
Users
Blugo34, Hybrid Shadow, The Hungarian Games, Ranger1434, RawrImmaEatYa, NerdieBunnie, Lily!, LeGruff, PurpleZombie, Kaaitlyn, HKTLovesGlimmer, Katelyn.danita
Ad blocker interference detected!
Wikia is a free-to-use site that makes money from advertising. We have a modified experience for viewers using ad blockers

Wikia is not accessible if you've made further modifications. Remove the custom ad blocker rule(s) and the page will load as expected.